Canvas Fine Arts Gallery in San Juan, Puerto Rico
Canvas Fine Arts Gallery Old San Juan, Puerto Rico
Korber exhibited continuously from 1999 to 2005 at Canvas Fine Arts Gallery in Old San Juan, Puerto Rico. The interior walls of this gallery, located in a colonial building, reached 18 feet in height. The exhibition space of over 5,000 square feet was complemented by white polished floors. This expansive, open space provided a unique visual experience comparable to visiting an art museum.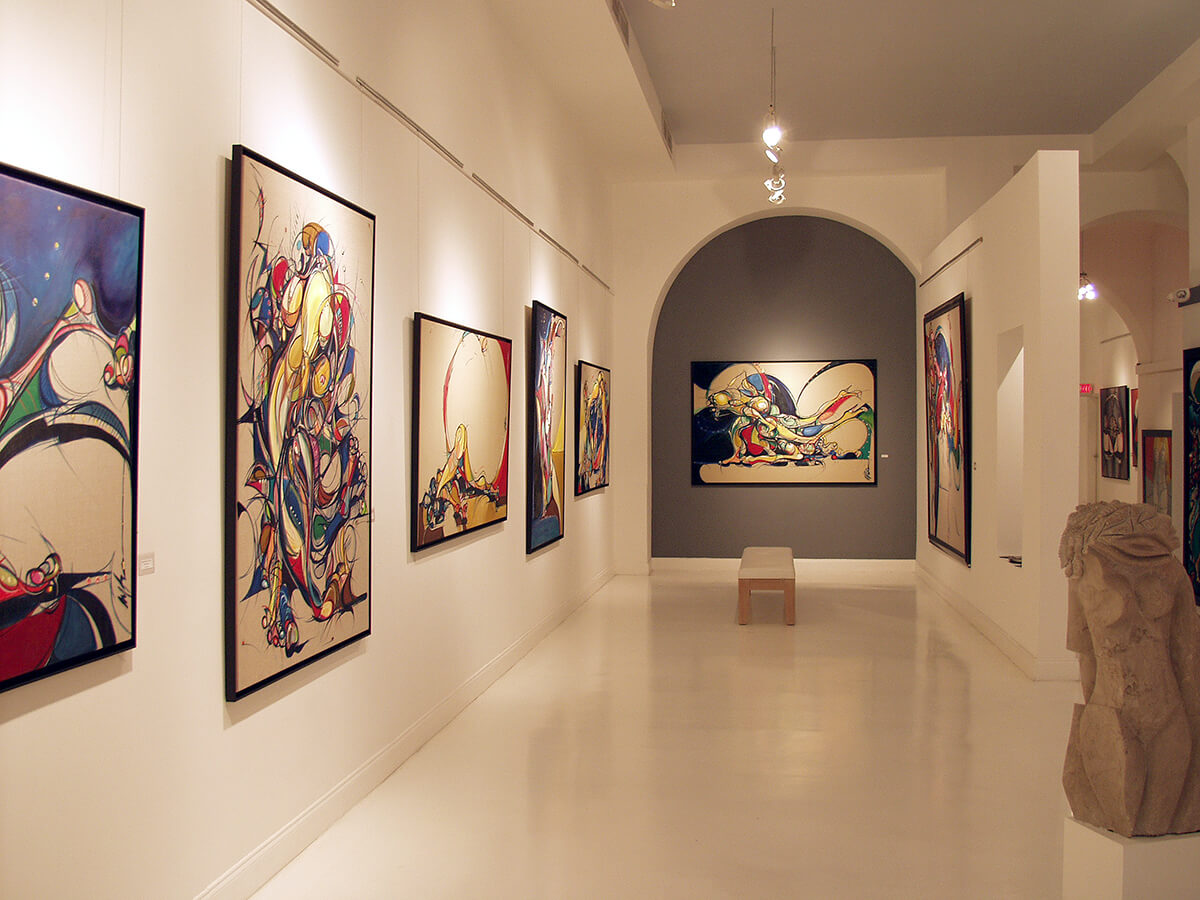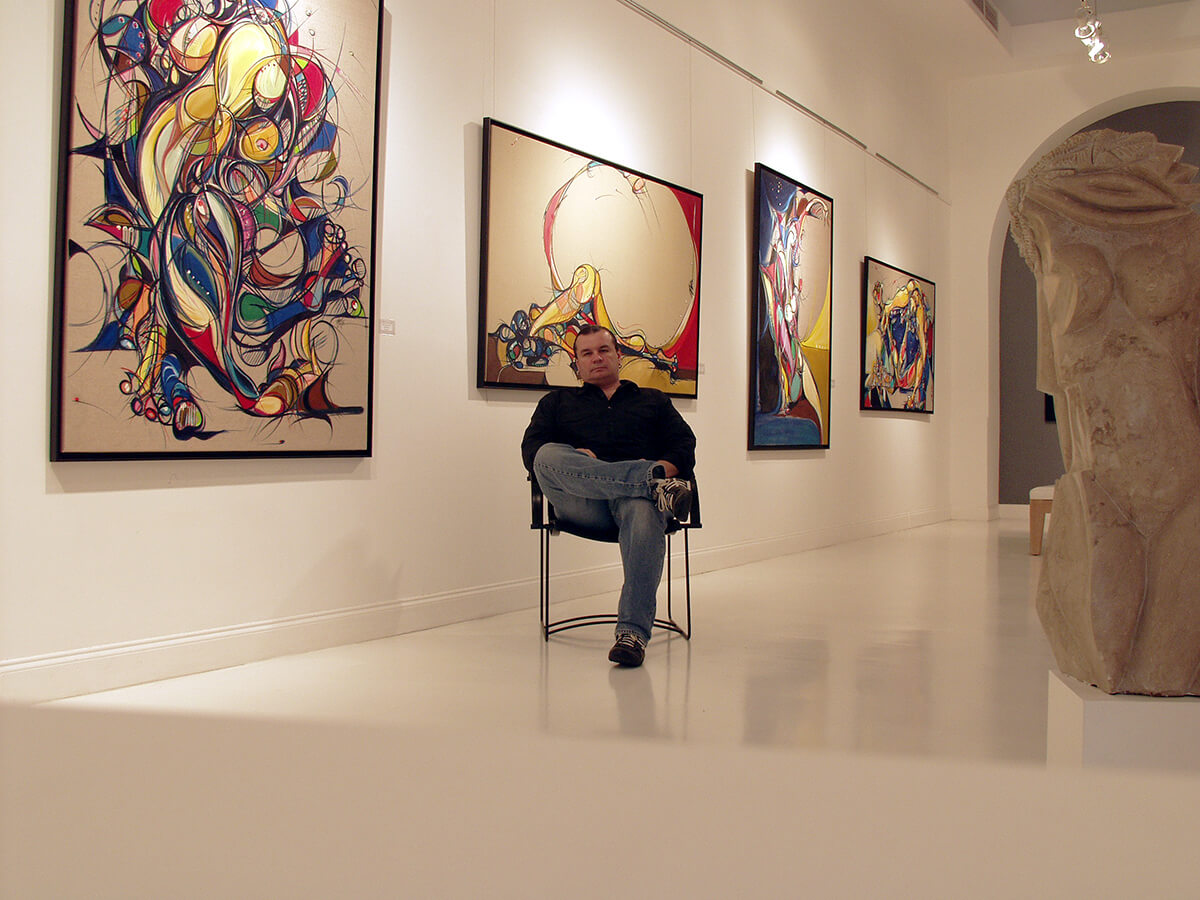 In addition to ongoing representation, Korber was invited to a solo exhibition each year. The gallery's space allowed for works of varying sizes to be shown, averaging more than 25 canvases and drawings per show. As Korber was living in Prague at the time, the gallery provided him with a studio in which he created commissioned works for gallery clients. During the years at Canvas Fine Arts Gallery, Korber exhibited over 200 paintings and drawings. These works are now in many prestigious private collections in Puerto Rico, the neighboring islands and with visiting art collectors from all over the world.
Korber is a virtuoso of the line, the pure line, the free line, the metaphorical line - sometimes simple, sometimes baroque, sometimes lyrical, sometimes dramatic - line that he masterfully uses to construct suggestive / enigmatic scenarios where spirituality, sensuality and eroticism intertwine so that we become co-authors of their stories / games / transgressions.